DREAM UP FESTIVAL 2014
Join Us at the 5th year of Theater for the New City's summer (all-premiere) festival!


V Season Announced - 24 productions (19 World premieres, 2 American premieres and 2  are New York premieres.) There is one workshop production.
Dream Up Festival tickets are $12-$20. Tickets are now on sale. Buy your tickets today online here by clicking the "buy tickets" link on our Shows page http://www.dreamupfestival.org/shows.html or calling smarttix (212) 868-4444
Dream Up Festival 2014 – Theater for the New City's Summer Showcase
Festival performance dates: August 17 – September 7, 2014. All performances will take place at Theater for the New City at 155 First Avenue (corner of E. 10th Street, East Village) New York, NY 10003.
In 2010, the inaugural Dream Up Festival offered 25 shows consisting of 23 World Premieres and 2 American Premieres. The festival had reviewers from NY Times, NY Press, Show business Weekly, the Advocate, NYTheatre.com and others.
The Dream Up Festival is dedicated to new works. The festival is available to both performance groups and individuals. Plays, dance, musical theater, solo works and interdisciplinary material will all be welcome so long as they can co-exist in repertory with other productions in the festival lineup. Technical requirements and use of production effects will need to be limited. Scenic elements are welcome but one or more of these elements will have to be used in an inventive way.
Theater for the New City will present a lineup of wide-ranging and original theatrical visions embracing drama, poetry, music, and dance in the summer of 2014 from performing artists representing theater and performance companies in our theater complex in downtown New York.
For general inquires: please contact us at literary@theaterforthenewcity.net
Press/Media Inquires: please contact Jonathan Slaff and Associates, Jonathan Slaff,
Press Representative, at 212-924-0496 or js@jsnyc.com
Dream Up Festival 2014 Discounts!



The Redhead 349 E 13th St, New York, NY 10003 http://theredheadnyc.com/ 15% off if you bring your show program. Michelin 2014 is the 4th Year in a row they were listed as a "Recommended Restaurant"


Jimmy's No. 43 Craft Beer & Kitchen 43 E 7th St, New York, NY 10003 http://jimmysno43.com/ offers $2 off all food items, as well as beer/wine/cider if you bring your show program. Named by Food & Wine one of the Best Gastropubs in U.S.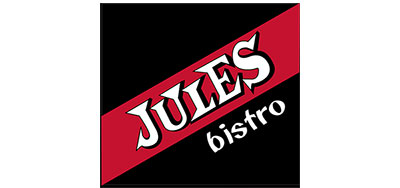 Jules Bistro 65 St Marks Pl, New York, NY 10003 http://www.julesbistro.com/ offers a free lillet cocktail when you buy dinner for attendees of the festival, present your show program and you will receive the free drink with food. Nightly Live Jazz, great food and a touch of Paris to St. Marks Place. "Fantastique!"
Theater Background


Theater for the New City (TNC) Selected Awards: TNC has won over 42 VILLAGE VOICE OBIE AWARDS for excellence in for excellence in every theatrical discipline. TNC has won 5 ASCAP AWARDS. Pulitzer Prize for Drama for Sam Shepard's BURIED CHILD, premiered & commissioned by TNC.
Join our Likes on Facebook
Official 2013 Festival Blog click here. Check here for news and updates for what you can expect to be shown at the festival. We will also be publishing profiles of some of the people involved with the festival– writers, actors, and directors.